Syria: Waltz of mediators leaves civilians prey to more violence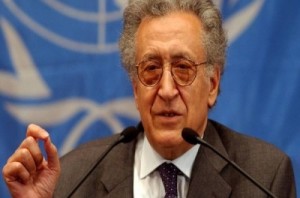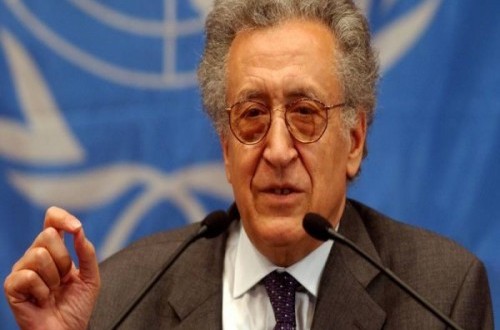 Algerian diplomat Lakhdar Brahimi has been appointed as the new U.N. envoy to Syria in replacement of former Secretary-General Kofi Annan, who is stepping down on at the end of the month after he vainly attempted to broker a cease-fire in the civil-war torn country, while the last of the 300 UN observers packed and left Damascus as their mission in Syria came to an end on Sunday after they too failed to curb violence.
The Syrian government welcomed the appointment of the new UN mediator and all Security Council members supported the appointment of this diplomat who has a vast experience of handling conflict-stricken states. However, the prevailing feeling is that his mission will be very difficult, as he put it himself, not to say impossible. He said he accepted the mission but that he is deeply aware of the difficulty he is facing in this crucial task for which he will need the strong, clear and unified support of the international community, including the Security Council.
The support expected is not mere words and condemnations that seem too futile in view of the atrocities recounted by Syrian refugees, who succeeded to flee the hell in Damascus or Aleppo. To say that  Bashar al-Assad "doesn't deserve to be on this earth", to call  Assad to step aside or to suspend Syria from the Organization of Islamic cooperation are not any solution to the plight of civilians.
The option proposed by US officials regarding an international intervention in the form of a militarily enforced no-fly zone for government aircraft in northern Syria is hampered by splits in the UN Security Council. Moscow immediately turned down the creation of any such a zone as a would be violation of Syria's sovereignty and as a breach of the UN charter.
With diplomatic efforts to end the war stymied by divisions between world powers and regional rivalries, the Assad regime is increasingly using its air force to attack rebels and the rebels are seeking from their gulf and western  supporters more weaponry to defeat Assad. Meanwhile, fighting is raging on around Syria, raising the death toll among civilians by the day.
According to aid agencies, the humanitarian situation in Syria has deteriorated as fighting escalates, cutting off civilians from food supplies, healthcare and other assistance.
At least 18,000 people, mostly civilians, have now been killed since the revolt against President Bashar al-Assad began some 17 months ago. According to the United Nations, at least 170,000 have fled the country and sought refuge in neighboring countries, mainly Iraq, Jordan, Lebanon and Turkey. Inside Syria, some 2.5 million are in dire need of aid as fighting grows ever more intense in populated areas.
Recently, a panel from the UN Independent International Commission of Inquiry, working under a mandate from the Geneva-based UN Human Rights Council, conducted probes on abuses committed during the ongoing conflict and issued a report which found that both the Syrian Government and the opposition forces have perpetrated war crimes and crimes against humanity.
According to observers, both parties have failed to ensure protection to civilians as stipulated by international humanitarian law and the repeated calls to these parties to stop the violence and the ensuing suffering of the innocent people of Syria remain unheeded.
Short URL: https://me-confidential.com/?p=5425
Posted by
Jaber Ali
on Aug 21 2012. Filed under
Headlines
,
World News
. You can follow any responses to this entry through the
RSS 2.0
. Both comments and pings are currently closed.