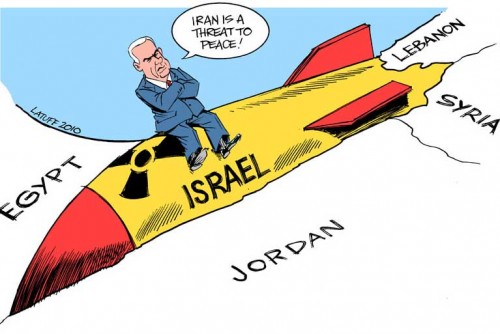 The outgoing defense minister of Israel, Matan Vilnai, has warned that Israel is well prepared to go on the offence against Iran's nuclear infrastructures during an interview. According to him, Israel's attacking will result in a war that will last for 30 days as he went on to add that the Jewish state is "ready as never before" for such a situation.
The defense minister emphasized that such an action needed the cooperation of its biggest ally, the United States of America, because of it consequences; they should "always coordinate." According to the evaluation of Israel, the war will be "on a number of fronts" and estimations of death are put at around 500. He pointed out that "There might be fewer dead, or more, perhaps… but this is the scenario for which we are preparing, in accordance with the best expert advice."
Tensions have continued to rise as speculations also continue to follow over an Israeli-US attack on Iran about its nuclear program that it claims is for energy and medical use with the others thinking that it's a nuclear armed program. However, Vilinai has tried to calm nerves by saying that there was "no reason for hysteria" and further added that "war is something that is better to postpone and weigh carefully."
Israel has not ruled out a unilateral attack in the past but Iran said that it doesn't take Israel's attack threat seriously because the Jewish state is conscious of its consequences.
Meanwhile a blogger has published an internal briefing memo for Israel's eight-member security cabinet claiming that the attack will begin with a massive cyber-attack against Iran's infrastructure, followed by a barrage of ballistic missiles launched at its nuclear facilities before further assaults.