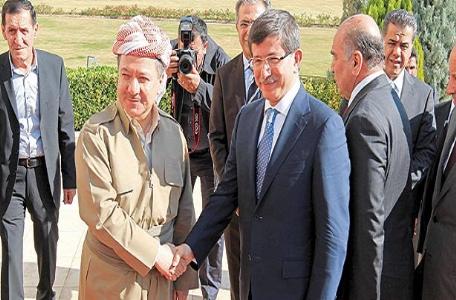 Turkey's military and Kurdistan Workers' Party (PKK) forces have clashed after the latter attacked military outposts in the province of Hakkari which is a border town close to Iraq. . PKK's attack is seen as a response to Turkey's large scale military operation in the ?emdinli district of Hakkari a week ago following the erection of roadblocks by the PKK.
A released statement from Hakkari's Governor's office claims that the rebels suffered more casualties as only 15 soldiers and 6 villagers were killed with a dozen wounded in the synchronized attack on four military outposts namely Geçimli, Üzümlü, Karata? and Darsinki. Reports consider it to be one of the heaviest and deadliest clashes in years.
Prime Minister Erdo?an described the attack as a "dastardly" one which is directed towards the country's national and spiritual values as he warned that terrorism is "destined to lose, wither and melt away in the face of the nation's determination" before raising suspicions over PKK's capabilities in the recent attacks. He claimed that they are being supported by other countries. "The murderers controlled by the PKK and enemy countries that hold the PKK's strings" he added, will both be brought "into line" by Turkey. These remarks were directed towards Syria because Turkey accuses its government of collaborating with the Kurdish group that it classifies as a rebel and terrorist group.
However, the Arab League has called on Turkey and Iraq to keep their mutual respect and understanding intact following the attack which was also preceded by the Turkish Foreign Minister's, Ahmet Davutoglu, recent visit to Kirkuk in north of Iraq.