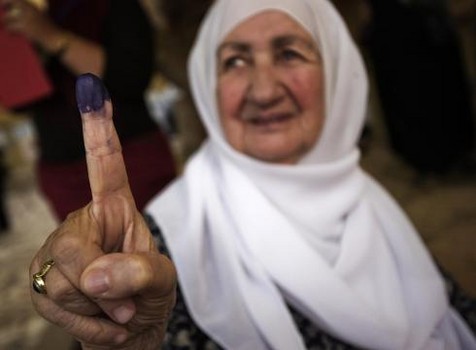 The full results of the Libyan elections have been announced but they aren't final because they are open to contestations for a period of two weeks. According to the results presented by the election commission, the National Forces Alliance (NFA) has captured more seats than any other party.
A total of 39 seats went to the NFA followed by its strong rival, Justice and Construction party, which was able to pull out 17 seats despite aspirations that will perform like other Islamists in the region. However, NFA does not have a majority because it has only 20% of the seats in the parliament. Political parties are now seeking to form coalitions with independent candidates because they form 75% of the assembly. The National Forces Alliance and the Justice and Construction party have affirmed their search for coalition partners in the assembly. The percentage of women present in the assembly is around 16.5%.
The National Transitional Council will hand over its duties to the new assembly. The assembly has to appoint a prime minister in 30 days after its first session. Many believe that Mahmoud Jibril, who was a prime minister of the interim government and leader of the NFA, is likely to elected. The NFA is an alliance of 58 political parties with many of them being formed in the past few months.
On his part, Abdurrahim al-Keib, the present prime minister of Libya hailed the announcement of the election results as "a time of celebration". He said that all the Libyans are happy. He didn't forget those who helped in making the elections a possibility despite the challenges they have faced as he added that they "are thankful to those partners and friends who have helped us to get to this point.