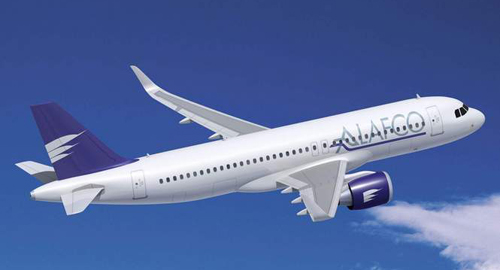 Alafco, Kuwait's airplane leasing company has agreed with Boeing, the largest U.S. aerospace manufacturer, to order the first batch of 737 MAX 8s to the Middle East in a contract worth almost $2 billion. The 737 Max 8s is highly known for its low fuel consumption which contributes to bringing down the percentage of carbon emissions to 13% in comparison to other aircrafts in the market. It will give an edge to Alafco in the region according to analysts.
Alafco will be acquiring 20 of these models and the deal is set to be concluded very soon. According to its chairman and CEO, Ahmad Al-Zabin, the new aircrafts will help in minimizing the expenses of the company when they come into use before evoking that they have an added advantage of being "more environmentally friendly due to its latest technology." He cited that these features are in line with the company's competitive strategy in the industry while reducing the negative impact on the environment. He took the ever rising prices of fuel as one of the motives for investing in such a deal.
On behalf of Boeing, Ray Conner who serves as the president and CEO of Boeing, said the "Middle East which is one of the aviation industry's highest growth regions" and praised the 737 Max 8s dubbing it to  "deliver unsurpassed fuel efficiency in the single-aisle market as well as improved environmental performance." He thanked the Kuwaiti company for the trust and confidence that they have bestowed in Boeing's potentials and products.
The new plane to be acquired by Alafco is made up of a blended taste of the best-selling airplane made by Boeing and the future 737's.