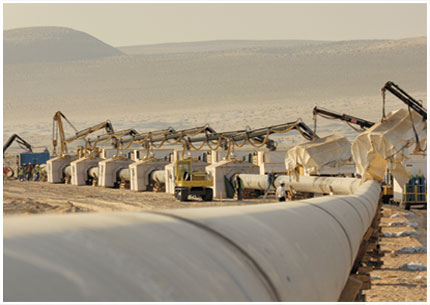 Crude oil from a vital Yemeni pipeline will start flowing again next week after months of suspension due to sabotage acts and attacks by militants forcing the Maareb oil facility to shut down and incurring losses estimated at $15 million a day.
This pipeline was hit by more than 15 explosions amid anti-government Arab spring popular uprisings. Its closure dealt a hard blow to Yemen's battered economy and deprived the impoverished country from revenues to purchase food and fuel.
According to Yemen's oil Minister Hisham Sharaf, technical teams are busy working to repair the damaged parts of the pipeline under the heavy protection of the armed forces. "We will begin to pump oil from the Maareb fields to the port of Ras Isa on the Red Sea by next week", he said, confirming hence the deadline set for resuming the oil export.
Yemen is the poorest country in the Arab peninsula with nearly half of its 24 million people living in poverty. It is not a member of OPEC but produces 300,000 barrels of crude oil per day. The country also ranks 11th in the world food insecurity and 2nd for malnutrition in children under age 5, according to the UN World Food Program.