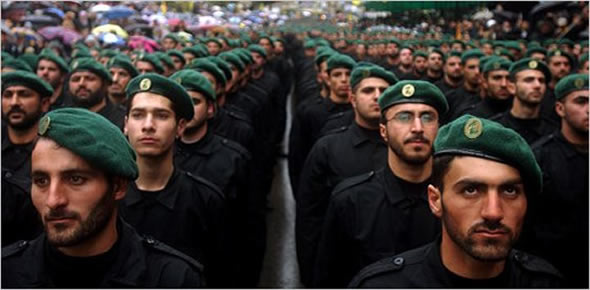 In events marking the sixth anniversary since the Second Lebanon War erupted between Israel and Lebanon, Israel's Defense Force (IDF) has warned that another war with Lebanon "will be different".
Speaking about the Hezbollah threat and the danger its presence poses, Brigadier General Hertzi Halevi who is the commander of the Galilee Division said a full force attack will be deployed in case of any attack on Israel but made it clear that they won't be the first to fire a bullet. "A third conflict will see Lebanon suffer more than it did during the second one," he boasted before pointing out that the Lebanese army has the opportunity not to be 'the enemy." He minimized the potentials of the Lebanese army by saying that "they will be easier to handle than Hezbollah."
Although he admitted that "the past six years have been the quietest along the border in more than 40 years", he raised concerns that the peace could be soured by activities of "more than one catalyst" according to their knowledge. He named among them an assault on Iran's nuclear structures or the Syrian crises could result to a confrontation between them and Hezbollah.
The IDF claims it's aware of Hezbollah's activities close to its border and its "cynical use of civilian population centers." Brigadier General Hertzi Halevi has promised that in case of a war outbreak, they will go "where the enemy is" and the war could be over in less than a week.
Meanwhile, Prime Minister Netanyahu is discussing with parties in his coalition the substitution of  the "Tal Law" to ease the burden of the IDF service as he is willing to make it mandatory and impose sanctions on those who dodge it.