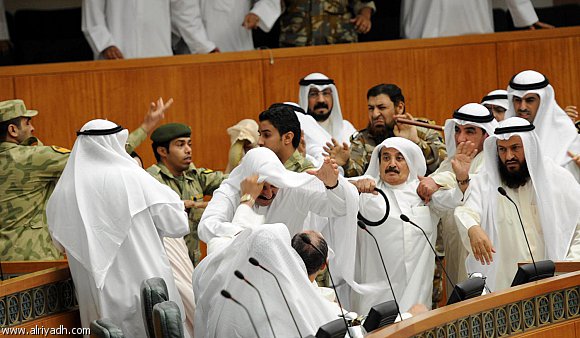 Following the resignation of the government at the beginning of the month because its activities will be unconstitutional after it took oath in front of an unconstitutionally elected parliament which was earlier on dissolved by the Constitutional court. The Emir has stepped in once again to ease the friction between the parties in the political arena through a decree.
Sheikh Sabah Al-Ahmad Al-Jaber Al-Sabah issued a decree to name the same Prime Minister who resigned and asking him to form a cabinet. Although it didn't come as a surprise to many, Kuwaitis are expecting that those who will be chosen will only be slightly different from the group which resigned.
This is the third appointment of Sheikh Jaber Al-Mubarak as a Prime Minister within the scope of seven months. His cabinet should take an oath of office before the reinstated parliament which used to be government friendly compared to the dissolved one, dominated by opposition Islamists, but a majority of the former assembly is already threatening to boycott the ceremony therefore will be making it impossible for the government to start official duties since it has to take oath with at least the quorum of the parliament attained.
However, one of Kuwait's political analysts' cited that the restored parliamentarians risk dissolution by the Emir, if that is the case, in order to pave way for new parliamentary elections.
Kuwait's political crisis seems far from being resolved for the Emirate that has seen eight governments come and go in just six years due to bickering between the parliament and cabinet.