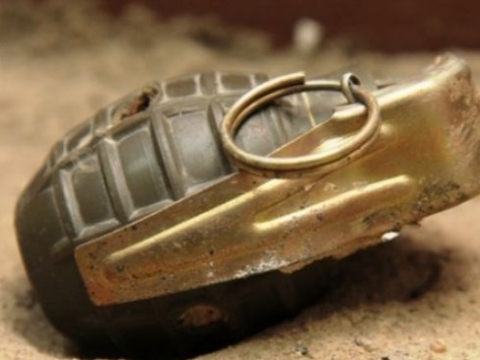 Relations between the United Arab Emirates and Switzerland tend to take a different direction following a newspaper report. A report accompanied with a photo emerged in one Swiss newspaper showing what seems to be a Swiss made hand grenade bought by the United Arab Emirates finding its way to Syria given the fact that the exportation of arms to Syria from Switzerland came to an end in 1998.
Research works have shown that the hand grenade which the newspaper claims to have pictured last month, in the town of Marea, was manufactured by RUAG. According to the Swiss government, the hand grenade was among a 225,216 grenade shipment in 2003 to the United Arab Emirates. Switzerland has temporarily suspended all its arms deal with UAE and is asking for unused licenses to be handed back pending investigations said the Swiss State Secretariat for Economic Affairs (SECO). Switzerland is also having some doubts over the publication with the newspaper as the government said that "at present, there is no evidence that Swiss hand grenades have found their way to Syria" before concluding that "inquiries are ongoing however." Nevertheless, the economics ministry says the suspension will remain in effect until questions surrounding the matter "have been sufficiently clarified."
RUAG said that a no re-export clause was part of the 2003 shipment deal with UAE's military. The UAE has not made any public commentary about the issue.
The Syrian government has been claiming that Syrian rebels are getting external support and the UAE has openly shown its support to them since the crisis worsened.