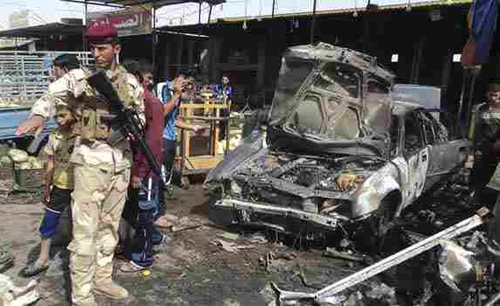 So far, this week seems to be another intense one characterized with bombings and assassinations in what many believe is linked to the upcoming celebrations of a Shia religious activity. A series of car bombings in diverse places of Iraq has claimed a lot of lives with some places like the town of Zubaidiyah having their first taste of such acts.
Tussle between the Sunni and Shia Muslims in all domains has made Iraq's revival from the aftermath of Saddam Hussein very difficult. The political and socio-economic activities are all infested with it and the governor of Karbala doesn't see the Shiite festival which is to be held on Friday as an exception. According to him, militant groups linked to al-Qaeda are trying to stop Shiite pilgrims from carrying out rituals ahead of the religious event which commemorates the birth of a central figure in the Shia cult known as the 12th imam, with pilgrims visiting the shrine city of Karbala. The city has also come under bomb attacks.
Silenced pistols were also used in assassinating what seems like to be chosen targets in and around Baghdad resulting to deaths of personnel in the police force and a parliamentarian. There are fears that the trend will continue, especially on Friday. Analysts believe that the Shiite pilgrims will be the principal targets of bombings and security is being beefed up around Karbala.
Violence in the country is on the decline but last month has been one of the worst experiences in attacks since 2007 but this month has already claim more than 50 lives.