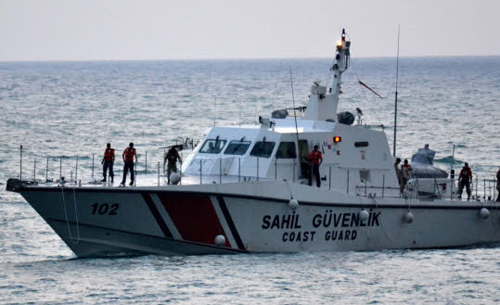 The bodies of the pilots in the Turkish jet brought down by Syria have finally been found. The central command of Turkey's armed forces released a statement saying that they have been found on the seabed of the Eastern Mediterranean and efforts are now being made to bring their corpse above sea level. Identified as Air Force Captain Gokhan Ertan and Air Force Lieutenant Hasan Huseyin Aksoy, the release did not mention if the pilots used the ejection mechanism before their aircraft fell into the water.
Search missions have been going on since the firing down of the A-4 phantom jet and specialized equipments have been brought in to help in the recovering of wreckages laying about a kilometer under sea level.
Tensions have escalated after the event with both countries reinforcing their military on their shared borders. President Assad regretted what has happened but maintains that the aircraft's identity was not known during an interview with Cumhuriyet, a Turkish newspaper, published on Wednesday. He accused Turkey's prime minister of a "two-faced" character with a sectarian agenda in the region who pushes Syria to carry out reforms and pays a blind eye to the killings and democratic shortfalls in Gulf Arab states. "Turkey has given all kinds of logistical support to the terrorists killing our people," he added.
Turkey refuted Assad's claims about the attack as false and doubted his sincerity too. Once very close allies, Turkey has warned Syria that any movement close to its border will be considered as a threat to its security.
Although Turkey shelters refugees escaping the Syrian crisis, it has shown its support to the Syrian rebels and has been of late a safe haven for military defectors from the Syrian army.