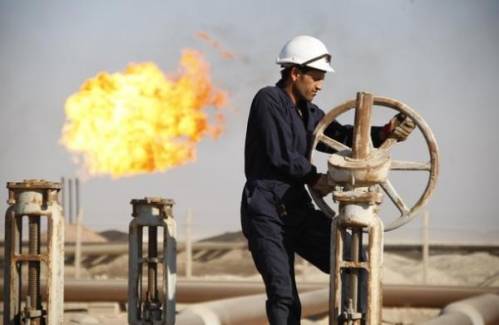 Iraq is boosting oil output with the start of production in one of its major oil fields located in the southern region. It is the Halfaya field whose production is expected to reach in a first phase an average of 70,000 barrels a day from newly built facilities.
Under a 20-year development & production contract signed in January 2010 with Iraq's state-owned Missan Oil Company, the Halfaya oil field is being exploited by an international consortium led by PetroChina which holds 37.5 pc stakes in this multi-billion dollar project. Its partners Total E&P-Iraq of France and Petronas of Malaysia, each have 18.75 pc, while Missan company holds the remaining 25 pc.
The consortium pledges to increase production in this field from 3,100 barrels per day to 535,000 bpd. The Halfaya, one of Iraq's giant oil fields, has proven crude oil reserves of more than 4.1 billion barrels.
Iraq, which produces currently around three million barrels a day, says it can add an additional 400,000 bpd by next year. According to some oil experts, the country could produce between 6 and 10 million bpd over next decade because Iraq's oil industry is improving thanks to the foreign companies investments and technological know-how.