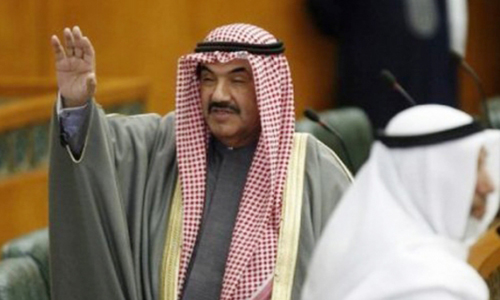 Political crisis in Kuwait are far from being over after the whole cabinet decided to tender its resignation at an extraordinary executive gathering to the Amir of the Gulf state, Sheikh Sabah Al-Ahmad Al-Sabah, through the Prime Minister. Two of its members were forced to resign earlier on.
Announced by the Information Minister, the decision behind their resignation was to assure that a new government founded on a strong legal foundation to come to light and be charged with executing the constitutional court ruling because according to him, the resigned cabinet aspires for "sound constitutional principles".
Their resignation came at the back of the nullification of the February elected parliamentary elections because the factors which led to it were unconstitutional according to the constitutional court therefore forcing a return to the old one last week. The court's ruling needs decrees to come into effect and the necessity to have a "government formed in a proper manner" to assure it was also a motive for the cabinets' resignation "in order to avoid repeating mistakes" the Minister said. Kuwait can now count nine cabinets in six years and four parliament dissolutions.
The former speaker of parliament is already back in the country but there are strong believes that the Amir will dissolve the assembly again before it holds a session as soon as all the modalities are in place to do so. For the moment, a session can be held at the parliament because it needs the presence of at least one Minister before it can be considered whilst the cabinet has resigned.