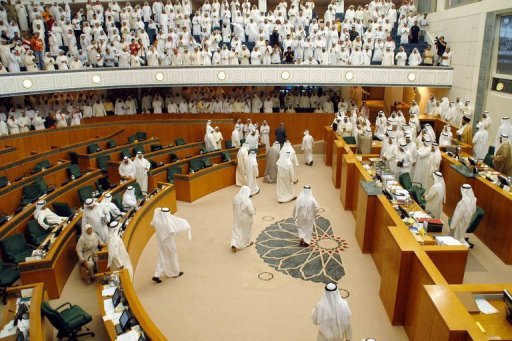 The Kuwaiti Constitutional Court has declared the current parliament, elected in polls organized pursuant to an Emiri decree, unconstitutional. The court ruled that the emiri decree that called for the 2012 election was unconstitutional and ordered reinstating the previous assembly which was dissolved by the Emir in December when Kuwaitis started a protest movement calling for reforms. The Emir, Sheikh Sabah al-Ahmad Al Sabah, few days later issued a decree calling Kuwaitis to elect a new assembly on February 2.
The constitutional court ruled that the organization of parliamentary elections does not fall within the Emir's prerogatives and therefore the related decree is "unconstitutional" and the elections are "invalid".
Tension has grown between the current parliament and the government over the past few months forcing the Emir to suspend the parliament for a month on Tuesday. The current parliament is controlled by the opposition whilst the former one was dominated by a pro-government majority.
There were mixed feelings after the court's decision, which is final and cannot be challenged. A leading opposition MP said it was "a coup against the constitution" and urged the opposition to take a united stand whilst the assembly's constitutional committee said the lawmakers would abide by the ruling and "respect the judiciary's decisions".