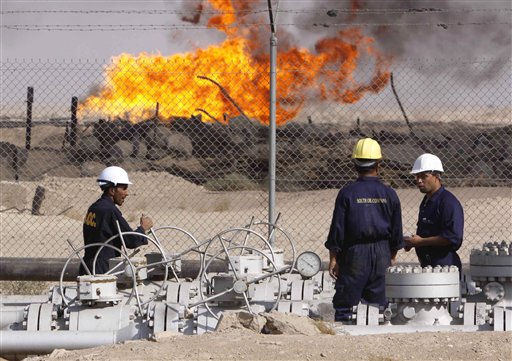 The Iraqi government has warned that the oil deals concluded with Irak's local or regional governments without the approval of the Federal government are null and void.
The stance was reaffirmed by Deputy Premier for energy affairs, Hussein al-Shahristani, during a meeting with the French ambassador to Baghdad.
French companies working in the oil sector in Iraq are called not to sign any contracts with parties other than the Iraqi Federal government, said the Deputy Premier's spokesman. Any contract concluded without the central government's approval brings an end to the activities of the concerned company in the country, he said.
Baghdad and Kurdistan's regional government are in a long running political dispute over oil and land rights. The central government says all foreign oil deals signed with the Kurdistan region to explore fields there are a violation of the law.
Meanwhile Iraq is stepping up efforts to boost its oil sector. The Iraqi  cabinet has agreed earlier this week to a $843 million contract with US giant oil services company Weatherford. Under the 18 month contract, the company will build six crude production units in the Zubair oilfield which will boost oil production from that field by some 300,000 barrels a day.
Also, feasibility studies are underway for the construction of the Kirkuk oil refinery. Some companies have already showed interest in the project, worth an estimated US$6 billion. Upon completion in 2016, the refinery  capacity should sit at more than 150 000 barrels per day. Biddings for the project are set to open in December.