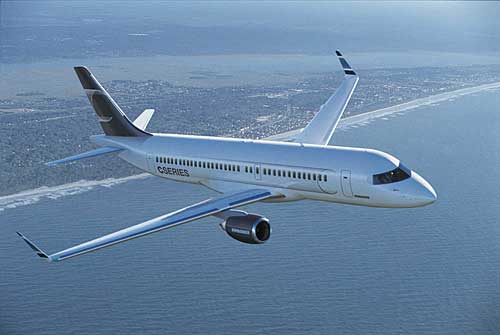 In relations with the Memorandum of Understanding concerning the establishment of a manufacturing facility signed during the Dubai Airshow in 2011 between the Moroccan government and Bombardier Aerospace has now been transformed in to practice when it was announced by the latter that it has bought a 10 hectare of land in Nouacer, Casablanca.
The land which is situated in Casablanca's Free Zone and not far from the Mohammed V International airport was purchased after an agreement with Midparc Investment S.A., a Moroccan property holding and management company. Bombardier will therefore benefit from free taxation for a period of five years, which will then rise to 8.75% for another 20 years before settling at 17.5%. Bombardier has an eight year investment plan of almost $200 million in equipment, buildings and start-up costs.
Established as the world's third largest airplane producer, after Boeing and Airbus, Bombardier is the only company involved in manufacturing airplanes and trains simultaneously. It hopes to increase the pressure of its presence in the global market through the available cheap labor in Morocco and its strategic location which reduces shipping and transportation expenses. The facility is set to employ about 850 trained employees by the end of 2020.
With Bombardier waiting for their first built bombardier aircraft components in Morocco, Guy C. Hachey, President and Chief Operating Officer of the company said that they are "committed to our long-term relationship with the Moroccan Government…and to serve as a catalyst for this industry in the country" while the Midparc, Benbrahim El Andaloussi, confirmed that they "are proud of the confidence shown by Bombardier".
Casablanca offers quality industrial and educational infrastructures, including the 'Institut des Metiers de l'Aeronautique' (IMA). The new facility will complement existing Bombardier sites and will be sub-assembling for simple structures.