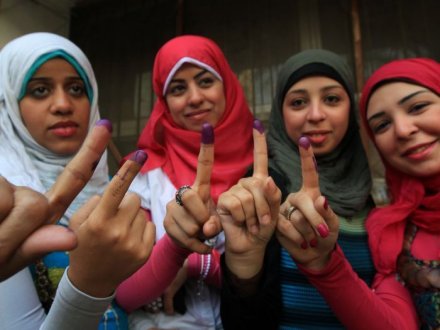 Earlier today, the campaign team of Dr Mursi claimed victory in the 2012 presidential election based on the total of 97.66% of election official counting from polling stations reported by candidate representatives around the country after the counting finished.
The non-official count gave Dr Mursi around 52% while rival candidate, Ahmed Shafiq, was granted around 48%.
Hosni Mubarak's former prime minister is trailing not far and even won in many districts by large gaps but key cities were won by The Muslim Brotherhood candidate.
The Muslim Brotherhood election machine was qualified earlier by many observers and analysts as a powerful election machine which clashed with the Mubarak national party for the last 30 years and gained field experience.
If officially confirmed next Wednesday, Dr Mursi will be the first civilian to hold this position. All other Egyptian presidents were army officers as the army in Egypt was in the centre of Egyptian politics and showed lots of power as the military council of Mubarak-era generals passed many laws to prevent the coming president to rule the country.