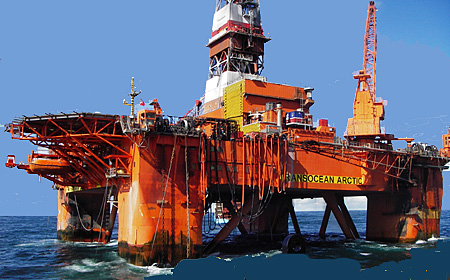 Although it is yet to be officially announced, there are rigs up for grab in the Middle East according to anonymous sources close to Transocean. Among one of the sources, "there are about 30 rigs for sale and the equity cheque is about $1 billion" with two interested bidders from the United States likely to wrap up the deal. The two companies poised to win the deal are US private equity firms, Lime Rock Partners and Castle Harlan, because they are considered as the most serious bidders' among the lots.
Transocean is a Swiss company with one the biggest offshore drilling fleet in the world and its spokesman described the reports as "market speculation" without giving any further details.
A source hinted that most of the companies interested in buying the rigs originate from the United States and that many of the local investors are not interested in the affair when it was launched a while ago. Therefore, this is the second time Transocean is undertaking the initiative.
In February this year, Transocean was charged US$1 billion due to its link to the 2010 Gulf of Mexico oil spill. It could be remembered that it was the proprietor of the destroyed rig during the incident, which went in to the history books as US largest offshore oil spill, involving a blowout at the Macondo well largely owned by British Petroleum (BP).
Since then, the company has embarked on updating its fleet  by selling out its old rigs according to its Chief Executive, Steven Newman, which he believes might raise a  billion dollar or at least half of it for the project. Last year, it made a sum of $163 million from five shallow water jack-up rigs and a swamp barge.