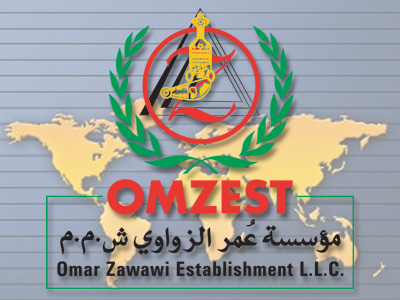 One of OMZEST (Omar Zawawi Establishment) Group's subsidiary known as Riyam Computer Services (RCS) has concluded a partnership deal with QGroup, a German based company. Both of the two companies are actors in the Information Technology sector. As far as the Middle East is concerned and as long as the agreement remains valid, Riyam Computer Services is now given the authorisation to be the principal and sole distributor of QGroup's main innovations in the sub region.
Focused mainly on security issues, the new accord will allow Riyam to issue QTrust's brand of high security products for secure remote access and secure data communications, including its flagship QTrust 2go authentication solutions.
In search of a larger clientele base, QGroup will also make available to Riyam one of its latest innovation known as Smart which can allows facial scanning through a smart phone in a bid to ease business authentication solution. The group will have its international presence up held by Riyam as a value-added reseller. According to the global managing director of the group, "with RCS, we now have a strong and competent partner that already understands the benefits of IT Security 2.0 and shares the goals of building end to end IT services that include security at its core."
Already established as a household name in the information and technology sector in the Sultanate of Oman, the new partnership agreement will also help the company to further solidify its position with the government and private institutions as well as attract new customers when it comes to high security solutions.
QGroup is hailed for its high performing Operating System based QTrust Server and QTrust 2go Life 3-factor remote secure access solution with fingerprint on a secure token.