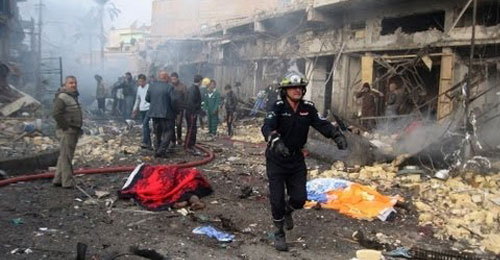 Iraq has been rocked again by a new wave of car bombs and terror blasts killing on Wednesday at least 63 people and wounding several dozens during the Shiite annual pilgrimage processions.
According to Iraqi security officials, these attacks, the deadliest since the pullout of the US troops, were coordinated and targeted the capital Baghdad and the Shiite dominated-cities of Karbala, Hillah, Taji and Balad.
The upsurge of violence has raised fresh fears that the country could slip into chaos and sectarian violence. Showdown between Iraqi Sunnis and Shiites has intensified since the withdrawal of American forces. Political and sectarian violence has escalated as these two major factions are fighting power and influence.
The Sunnis, who were the dominant political forces under Saddam Hussein, feel currently sidelined by the Shiite-led government of Nor Al-Maliki.