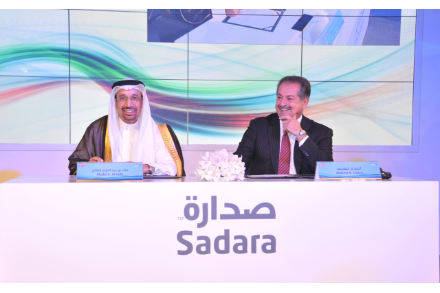 Sadara is a petrochemical joint venture between oil giant Saudi Aramco and Dow Chemical. Sadara will soon announce a Sukuk project according to close sources. There are claims that the move is in line with Sadara's bid to raise billions of dollars and it has already nominated Deutsche Bank, Riyad Bank, Alinma Bank and Bank Al Bilad as overseers of the project.
The information is yet to be official but there are confirmations that the background works have started because "the sukuk will take at least nine months to pull together" according to a banker familiar with the file. He confirmed that the banks which will manage the bond have already been chosen but warned about the slow process involved in acquiring their registration and approval from the Capital Markets Authority (the Saudi regulator).
Funding options are supposed to be elaborated in a meeting between the banks, Aramco and Dow next week. The Royal Bank of Scotland and the Riyad Bank double as advisors of what will the second Sukuk ever to be issued on Saudi soil with the first being issued in October last year by Saudi Aramco Total Refining and Petrochemical Co (Satorp), a joint venture between Aramco and France's Total.
There are strong beliefs that the sukuk will be issued in riyals and won't be marketed till next year. The main motive behind the issuance of the sukuk is to raise an estimated $1,4 billion because Sadara wants to financially support the construction of the petrochemical project which has a withstanding debt package of $12,5 billion.
The project when completed in 2016 is supposed to produce more than 3 million tons of petrochemicals each year.