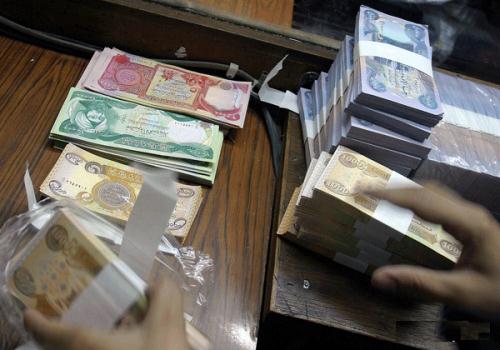 In its quest to stabilize its local currency and satisfy the high demand of dollars by the traders, the Central Bank of Iraq has been channeling through the country's biggest state banks, Rafidain and Rasheed, an amount of $6 billion per day to be sold to Iraqis.
The central bank sells a dollar at 1,166 dinars whilst the two state-run banks have a selling price of 1,189 dinars. The increase in demand for the dollar in Iraq is largely due to the sanctions imposed on Syria and Iran where most of it is traded at a higher price because of the high demand for hard currencies.
The dollars are sold at a fixed official rate in Iraq with a difference of 4% below market price. Normally, private banks are sold $250 000 compared to the $75 000 allocated to the currency exchange and money transfer shops per week. Four Private Banks are also demanding authorization to sell the US dollars at a fixed rate.
According to the central bank's data, the traders' buying rose up to an amount of $400 million in December from a habitual average of $150 million. To control the flow, the Central Bank since April now demands for licenses acquired from the Trade Ministry and membership of the Iraqi Chamber of Commerce from Traders before they can take part in the auctions.
The recent fixation of the dollar to 1,170 dinars from 1,116 has been unfavorable when they involved in importing goods in to the country and the clearance procedure is too slow according to traders. It has now been extended to 6 months to allow room for flexibility in the importing process.