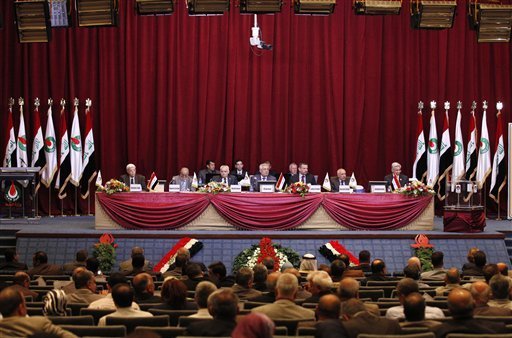 The central government of Iraq will be holding a two-day auction for the exploration of twelve blocks. Five blocks are having oil whilst the rest contain gas. The two day session which will end on Thursday is the fourth auction of oil and gas blocks since 2009.
47 companies have met the bidding requirements but 39 of them have decided to pay their participation fees. The oil ministry said that the auctions are "very important for the ministry and the country to develop and improve the country". The Iraqi government is trying to bolster its gas production and remedy the electricity output being criticized by the population.
A new clause has been added to the contract terms of the auctioned blocks after recent actions from the autonomous Kurdish government. Companies who now sign oil contracts with the central government can't ink another agreement with any other political authority in Iraq unless the central government's gives its green light. Therefore, both the Kurdistan regional government and local governments need approval from the central government. ExxonMobil has been barred from bidding in the auction because of its deal with the Kurdish region.
After the 1st day of the auctions, ,only one out of the six blocks was awarded to a consortium led by Kuwait Energy in partnership with Turkey's TAPO and  the UAE's Dragon Oil. The lowest bidders win the contract and they proposed $6.24 per barrel.
Oil companies have criticized the conditions of the contract terms; especially the flat fee payment for their services rather that output makes them reluctant.