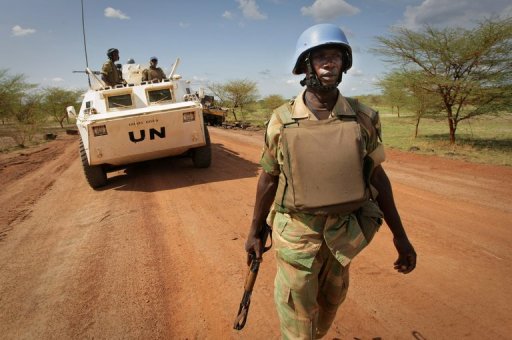 The non presence of military personnel in the disputed Abyei area as requested by the UN Security Council has been confirmed by the UN peacekeeping mission there after the beginning of negotiations in Addis Ababa, Ethiopia. The confirmation is welcomed as a positive move in easing the tension between Sudan and South Sudan.
Before the negotiations, both countries showed their readiness to find everlasting peace to their problems. South Sudan said that in search of "its full adherence to peace and stability between the two countries", it is prepared "to reach a negotiated settlement". Sudan on its part emphasized that it was looking forward to a "new chapter" with its neighbors far "away from conflict and warring". The two countries almost went to war in April over Abyei.
Sudan controls the Abyei area but has now handed it over to the UN peacekeepers after their withdrawal on Tuesday evening. According to a media outlet close to Bashir's government known as the Sudanese Media Centre (SMC), the military compound of the Sudanese Armed Forces was also given to the peacekeepers.
The residents of the Abyei area known as the Dinka Ngok want to be part of the new South Sudan state even though Abyei is having a special status after border demarcation issues created tensions.
The two countries barely trust each other. Their relations are marred with accusations and attacks. Claims are already emerging that the withdrawal of the soldiers never took place but they rather changed their military fatigues for police uniforms after a sudden increase of the police personnel in the area. The accusation isn't confirmed.