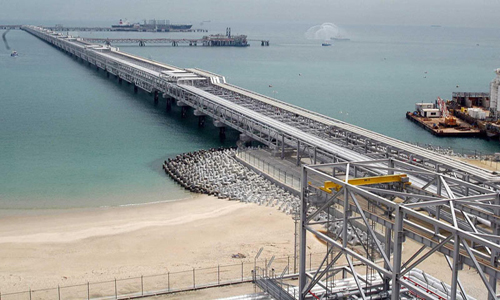 The fiscal year of 2011 has ended at a record high for the Kuwait petroleum Corporation (KPC) with all the challenges that the world's economy is facing. It achieved a profit on one billion dinars ($3.58 billion) during the 2011 fiscal year.
Compared to last year's results, a total of 183 million dinars separate them; therefore giving a 9.1% rise in profits gained. The profit margin between the two years stands at a difference of 0.6% because in 2010's fiscal year, it was at 6%. According to the Managing Director of Financial and Administrative Affair of the Corporation, Ali Amer Al-Hajiri, such a result was obtained due to the implementations of new strategies and techniques to confront the challenges within the corporation and the global market. In his own words, "the financial results were achieved due to a combination of factors, which centred on the company's integrated strategy to improve profits, particularly reducing the amount of shutdown time required for maintenance, in addition to improving the quality of production and products."
He also highlighted that a serious search for high profitable markets, a careful study of financial investments and their compositions were the secrets behind the excellent results obtained. He praised the staff of the corporation for such a wonderful job.