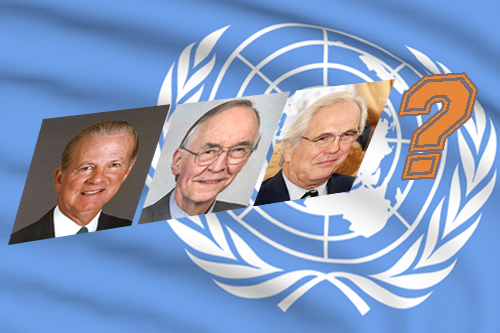 The dispute over Western Sahara took a new turn when Rabat withdrew its confidence from United Nation's envoy, Christopher Ross. He was sent as the UN Secretary General's personal envoy to mediate between the two sides and help in finding a sound solution.
In an official government statement, Christopher Ross was accused of being "biased" and having an "unbalanced guidance" in his decisions. He was also criticized for going against the conditions and guidelines for a neutral negotiation set at the UN's Security Council. Due to these reasons, "Morocco has decided to withdraw its confidence in the personal envoy of the United Nations Secretary General for the Sahara", the statement mentioned.
A UN report released last month about the dispute didn't escape criticism too. Morocco's Foreign Minister told Ban Ki Moon earlier last week that its contents were worrying. The official government statement went on further to insist that the "abuses identified in the latest report of the U.N Secretary General on the Sahara, the worn out process of negotiations which still offers no prospects or opportunities for progress and finally paradoxes raised in the actions of the Secretary General's personal envoy Christopher Ross" . The UN report accused Morocco of implementing strategies that "undermined" efforts of the UN to report on events in the Sahara. The UN stood firm beside Christopher Ross saying that "the Secretary General has complete confidence in Christopher Ross".
Annexed by Morocco after the departure of the Spanish in 1975, the territory has witnessed conflicts between Morocco and the Polisario Front, whom are fighting for independence. In a move to settle their differences, the Kingdom has decided to give the Sahara an autonomy status under Morocco's sovereignty. The Polisario Front and Algeria have rejected the proposal while it is gaining more support worldwide.