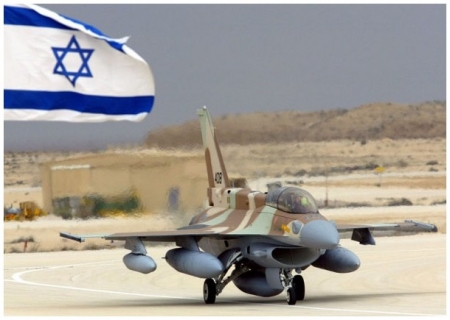 The Turkish Army has released a statement claiming the violation of their airspace by an Israeli aircraft. The release said the incident took place over the Turkish Cyprus airspace.
The Israeli fighter is said to have violated the Turkish airspace 5 times within a time frame of 8 minutes before Turkish fighter jets were ordered to limit further violation. The Turkish jets were fully loaded with weapons according to the report released by the Turkish military.
Israel however said it was examining the report of the Turkish army. The incident took place on Monday but information is just being released to the public. The two countries have been at loggerheads for almost two years now because of Israel's refusal to apologize to Turkey when its forces boarded six ships trying to surpass a blockade. The act led to the death of nine Turkish nationals, who were activists, when they got involved in a fracas in their attempt to hand out aid directly to Hamas ruled Palestinian territory without passing through Israel. Turkey decided to expel the Jewish state's ambassador and bring an end to all their military cooperation too.
The discovery of natural gas deposits in vast amounts has also aggravated the situation. Cyprus and Israel discovered in between them some offshore natural gas and are trying to cooperate on its exploration. A move vehemently rejected by Turkey because it considers it to be against Northern Cyprus right to the resources. The Cypriot government also called the Turkish exploratory offshore drilling in Northern Cypriot as being illegal because it takes it to be its territory and not Turkey's.