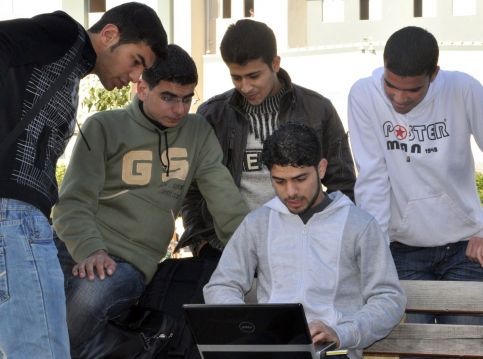 The World Bank will grant US$6.5 million to finance a project aiming to increase the employment prospects of Palestinian students graduating from higher education institutions.
The unemployment rate in 2011 was 21 percent with youth unemployment at 46.5 percent in Gaza and 25.8 percent in the West Bank.
The Education to Work Transition (E2WT) project will facilitate the transition of young Palestinians from education institutions to the workforce by fostering partnerships between tertiary education institutions (TEIs) and employers, a WB release said.
The project will assist TEIs in making study programs more relevant to the needs of the job market and the economic development of West Bank and Gaza and more competitive with international standards. It will also help TEIs engage with employers and contribute to the professional development of students through practical on-the-job education opportunities. A graduate tracking system will be established to collect and monitor information. This tracking system will enable students and parents to make better and informed decisions about future studies. The system will also help policy makers and education institutions in policy formulation and implementation.
E2WT is in line with the Palestinian Authority's education strategy and the revised Technical Vocational Education and Training Strategy, both of which focus on the quality of education and the soft skills needed for civic participation and a changing labor market. To complement that, the Ministry of Education and Higher Education has been developing a system that will respond dynamically to the economic needs of an emerging state by engaging a broad range of stakeholders from the private and public sectors and the donor community, the release said.