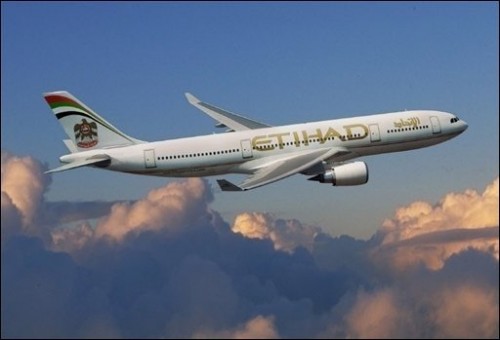 A deal has been signed between the Oman Oil Marketing Company (Omanoil) and one of the world's leading airline, Etihad Airways. Omanoil will now be tasked with providing jet fuel to the company's aircrafts landing in Muscat International Airport. It will now have a monopoly with regards to Etihad Airways, thus becoming its sole provider in the sultanate.
It will also be responsible for the providing an up to date technical, logistical and engineering support.
The oil marketing company has been enlarging its customer base in recent times. It has been able to gain the confidence and trust of big companies in the aviation industry especially those of commercial characteristics and important government accounts. Among the companies that it has inked agreements with are British Airways, Swiss Air, Lufthansa, Thai Airways and Biman Bangladesh.
The company boasted that coming into agreements with such global carries in the industry is due to their commitment in delivering high quality services to their customers. According to the General Manager of Aviation and Marine fuels at the company, their secret to such successful deals is to "remain committed to quality and efficiency in parallel to safety and security measurements of regulatory requirements, and have institutionalised a number of measures to control fuel quality at every stage of the supply chain, from the refinery to the plane." He also sees the new contract wit h Etihad Airways as an opportunity that will help in showcasing their competences and know-how to the world.
Oman is heavily investing in developing its tourism and its international airport is dubbed to soon become busier and logically increasing aviation fuel demands too, an opportunity that Omanoil shouldn't miss.