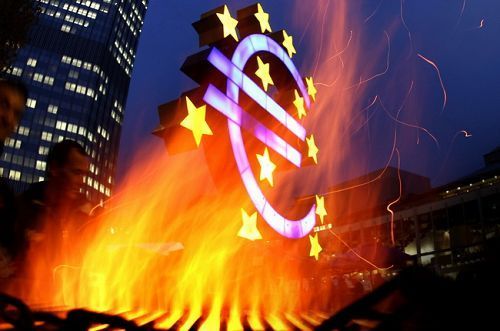 Financial markets may reject Spain's financing requests if it fails to curb the deficit. The warning was expressed by Prime Minister Mariano Rajoy before Parliament Wednesday.
He said unless the Parliament endorses the deficit cuts he proposed, there is serious risk that financial markets would reject any loan requests on the part of Spain, which is in dire need of external money to get out of the quagmire. Spain will not reach the 2012 deficit target, the cabinet had said.
According to press reports, the yield on Spain's benchmark 10-year bond rose to 6.48 percent, compared with less than 5 percent early March.
As Spain is facing recession, the second since 2009, the European Union set the country's deficit rate at 5.3 percent of gross domestic product instead of 4.4 percent, as a new goal for this year.
Rajoy pledged to curb the deficit this year to 5.3 percent of the GDP, compared to 8.5 percent in December, and to cut the deficit to the EU limit of 3 percent in  2013, as initially planned. Reaching these goals seems however very unlikely.
According to the European Commission forecasts published last week, Spain's deficit will stand at 6.3 percent of the GDP in 2012 and at 6.4 percent in 1013. In less than three months, Brussels forecasts set Spain's recession at a higher level (1.8 percent of the GDP compared to 1 percent previously). Next year, Spanish economy would be the sole in the euro zone to be in red.