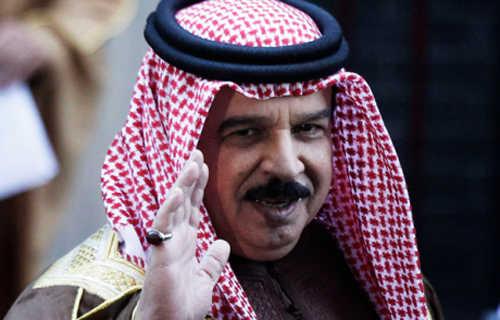 Some foreign media are considered to be against the progress of Bahrain as they continue on their trend to exaggerate their reports about the unrest in the Kingdom and promoting violence too after the Formula One race in April according to Bahrain's king.
Protests have been going on for more than a year now against the regime dominated by the minority Sunni and demands are being made to limit the powers of the Royal Family. King Hamad of Bahrain stated that the "right of Bahraini citizens to express their opinions" should not be baffled but it should be exercised with "professionalism, national and ethical responsibilities and observance of the people's unity and national interest" in his speech commemorating the International Day for Freedom of the Press.
New legislations and plans to open up the media are to come up after recommendations from the National Consensus Dialogue and the Bahrain Independent Commission of Inquiry. These moves will promote the independency, diversity and the respect of opinions in accordance with international standards.
In its vision into a new era of reconciliation and development, constitutional amendments forwarded by the National Consensus Dialogue have received the nod of the King. He endorsed it after its approval by the Shura and Representatives Councils. The king described it as "our unified will" that will help in reforms and urged the present generation to engage in dialogues as it is the best way forward.
Protests are still going on in the Kingdom and its highest court has ordered a retrial for 21 activists and opposition figures after some of them received a life sentence from a military court in June for allegedly plotting against the state.