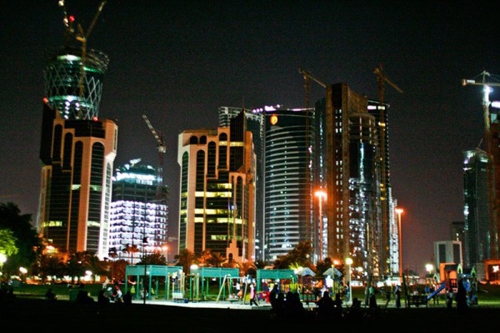 The continuous growth and stability of Qatar's economy during the revolutions in the region dubbed the Arab Spring has made Qatar a hot cake under the eyes of the investors in the Middle East.
With reports positive about its economy, the space of uncertainty has been minimized.
The FIFA World Cup to be organized there is almost a decade away but investors have already started setting up their foundations in the Gulf State.
The exhibition of the Project Qatar, which is scheduled to take place on annual basis , in preparation for the World Cup has already started yielding fruits for the companies who participated after the just concluded 1st edition. International companies who participated at the exhibition of the project have manifested there interest to enter into partnership deals with the local companies especially those who are specialised in the building and construction sector. This will enable them an easier access to the Qatari market and to the projects embodied in the 2022 World Cup. It is believed that announcements of partnership deals will soon follow.
Recently named as Middle East's Leading Business Destination by the World Travels Awards, Qatar has all to offer for investments. It was also chosen as the leading cultural destination and having the best place to organize exhibitions and conferences in the Middle East.
With its population increasing to 6% compared to the total population in the same month last year according to the Statistics Authority, it can be said that all is on the rise in the Gulf state to encourage investors.