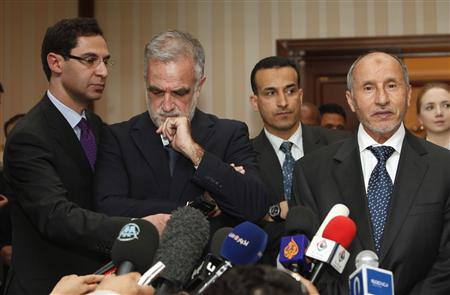 It has been a little over six months now since the famous and once feared Saif Al Islam fell under the hands of the rebel brigade of Zintan. Considered by many as the successor to his late father, Colonel Muammar Khadaffi, before the revolution, Saif will be tried in a Libyan court under the laws of Libya.
The determination of his place of trial has been a tussle between the International Criminal Court and Libya. It is necessary to highlight at this juncture that Libya isn't a signatory to the Rome Statute that gave birth to the ICC. The new Libya was therefore able to rise to the occasion in this matter. The ICC will only offer security and legal support. This might however undermine the degree of independence of the Libyan judiciary system if it gets involved too much in the process. The legal support needs to be limited if they don't want to be puppets of the ICC.
Critics, civil and human rights groups will point out the lack of experience of Libya in such cases. It is a fact! Others might tend to ask the ICC when it will poach its nose into Europe and other developed countries rather that always running after developing and least developed countries.
The trial will bring Libya back to the international headlines again when it begins. If "The Guide" was captured and killed in Sirte by the Misrata rebels in the north, his son, Saif Al- Islam, captured in the south by the rebels of Zintan will be accorded a free trial.