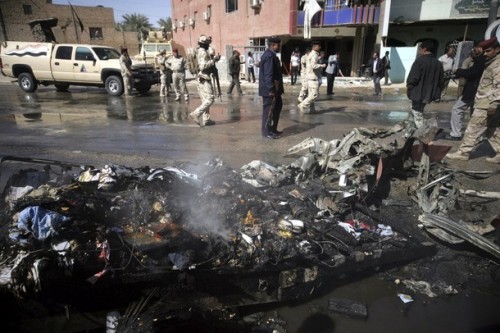 At least 45 people were killed and more than 200 injured in a series of car bombings and shootings that rocked Tuesday several regions of Iraq.
These coordinated attacks, which occurred in Baghdad, Hillah, Karbala and Kirkuk and other cities, targeted security forces, government officials and buildings.
The blasts and upsurge of violence show the security vulnerability of Iraq  preparing to host Arab summit scheduled for March 29 in Baghdad.
The summit, which was initially due to be held last year in Iraq, had been postponed several times because of the situation in the country, the political turmoil & social unrest sweeping the Arab world.