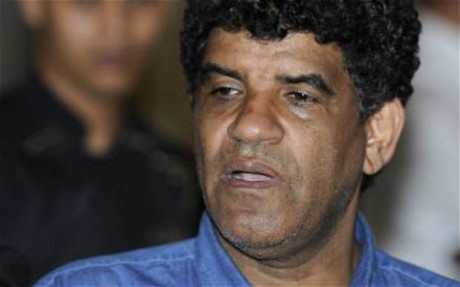 Libyan authorities have asked Mauritania to extradite the former head of Libyan intelligence, Abdullah al-Senussi, 62, arrested last week in Nouakchott carrying a fake passport.
Gen. Senussi fled Libya last year as the autocratic & despotic regime of Col Moammar Gadhafi started crumbling. He was the right-hand man and brother-in-law of Gadhafi.
He is wanted by the International Criminal Court (ICC) on charges of crimes against humanity. The new Libyan government insists that Senussi nicknamed "the butcher" must be handed over to stand trial, saying "he has blood on his hands".
The man is also wanted by France for his involvement in a bomb attack on a French plane in 1989 that killed 170 people.