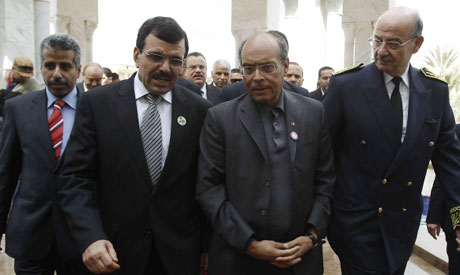 Arab interior ministers have agreed to enhance cooperation and joint actions to combat terrorism, drug & weapons trafficking, transnational crime and money laundering.
During their latest meeting held in Tunisia, the ministers discussed joint security challenges, the terrorist threats posed by Al Qaeda and its affiliates in Sahel region and latest sociopolitical developments in the Arab world.
They also looked into ways of strengthening social peace and stability amid the winds of change and reforms sweeping Arab countries
At the end of gathering, the interior ministers stressed the need to unify stands and adopt a common security strategy to fight organized crime, terrorism and drugs.