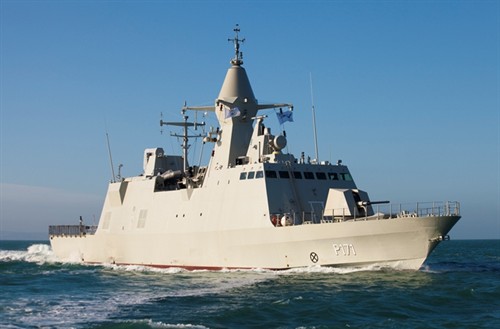 The United Arab Emirates navy has received its fourth corvette made by the Abu Dhabi Ship Building under an ambitious program destined to boost the capacities of the UAE navy forces.
Dubbed "Mezyad", this multipurpose missile vessel, part of the "Baynunah Corvette Class Program", has a speed of 34.5 miles per hour and has a range of about 2,700 miles.
This 236 feet long corvette has helicopter landing deck, a stealthy-like superstructure, a hangar and many other cutting edge electronic warfare features.
It can be deployed for various missions, including coastal patrol, air & surface surveillance, intelligence gathering, interception of enemy forces, protection of ports, supporting land forces actions and mine-laying.
This corvette is part of the largest warship construction program in the region. This $ 1 billion project consists of building six state-of-the-art warships for the UAE Navy.