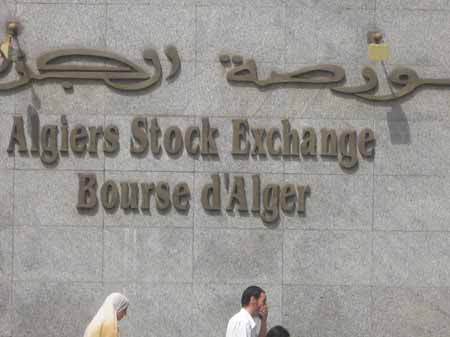 Algerian financial authorities and decision-makers are pondering increase of the number of initial public offerings (IPOs) on stock exchange.
According to Oxford business Group, such a move, which aims at boosting equity capital market, would likely boost economic growth in the country  expected to unlock new sources of capital for the private sector and bring in new funds for the state-owned enterprises.
"We have identified areas of the industrial sector from where we plan to float public firms on the bourse as joint stock companies," said Mr. Nouredine Smail, the president of the Bourse Supervisory Commission.
Algeria, which sits on the 6th-largest reserves of gas in the world, looks forward to diversifying its economy relying heavily on hydrocarbons. The government wants to unleash competition among both public & private firms. It also offers private corporations incentives for listing on the stock exchange.
Algeria bourse's market capitalization is very modest. The vast majority of activity is oriented towards debt market, primarily corporate bonds for public enterprises.