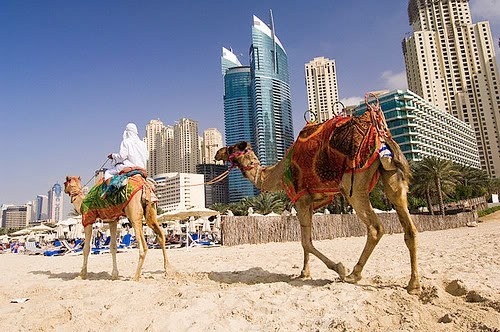 Nine million foreign tourists are expected to visit this year the United Arab Emirates, says Business Monitor International (BMI) in its latest forecast report.
In 2011, 8.2 million tourists spent their holidays in the UAE, the second largest Arab economy. Business and tourism hub Dubai account for 28 pc of the UAE economy to slow-down to around 3 pc in 2012.
According to BMI analysts, foreign tourists influx and tourism growth in oil-rich country are due mainly to the country's stability, the opening of ten new routes by Emirates & Etihad in addition to increasing low-cost options.
Guest numbers registered at Dubai hotels increased 10 pc to 4.6 million for the first half of 2011, while those who checked into Abu Dhabi hotels shattered all records.
Inflation in the UAE is expected to stay between 1.8 and 2.0 pc this year, around the same level of 2011.