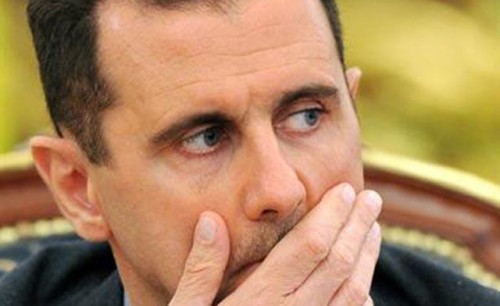 The Arab League has called on Syrian President Bachar al-Assad to hand over power to his vice president in a new peace initiative unveiled to halt 10-months of bloodshed in country.
At the end of their meeting in Cairo, Arab foreign ministers urged Syrian authorities to set up a national unity government including the opposition. This unity government will be tasked with drafting a new constitution as a prelude to early parliamentary and presidential elections.
The League has said it would take its initiative to the United Nations for endorsement to build up more international support. The Syrian government decried the move describing it as "blatant intervention in its internal affairs".
Saudi Arabia has decided to pull its observers from the League mission to Syria as the Arab organization agreed to extend the controversial mission for another month.
The Arab observers were deployed in Syria to see on the ground whether Syrian authorities comply with League peace plan worked out to help put an end to the deadly violence in the country.
The plan calls on Damascus to engage dialogue with the opposition, free political detainees, remove tanks and weapons from cities and allow international news media to travel freely in Syria.
According to Arab league Secretary-General Nabil el-Araby, the Syrian government has not complied with some parts of the League plan, stressing that armed opposition factions controlling some areas made it difficult for observers to do their jobs.
For Head of the opposition Syrian National Council, Burhan Ghalioun, the Syrian regime has not honored its commitments, calling for the protection of civilians in Syria in cooperation with United Nations.