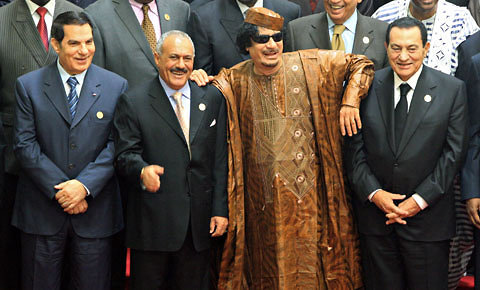 President Ali Abdullah Saleh, who has agreed to step down and hand over power to the vice-president in a deal brokered by the Gulf Cooperation Council, has arrived in the United States "for medical treatment".
Before leaving his country, he addressed the Yemeni people and apologized for "any shortcomings" during his 33-year rule.
"I am leaving the country for treatment in the United States and I will return to Sanaa as head of the General People's Congress party," said Mr. Saleh in a televised speech.
"I ask for forgiveness from all my people, men and women, for any shortcomings during my 33-year-long rule," he said.
Mr. Saleh left the country after he and his close aides were granted immunity from prosecution. This controversial move was slammed by Yemeni protesters who continue demonstrations calling for Saleh's trial for the death of hundreds of civilians.
In a press release, the U.S. Department of State said "the sole purpose of this travel is for medical treatment and we expect that he will stay for a limited time that corresponds to the duration of this treatment".