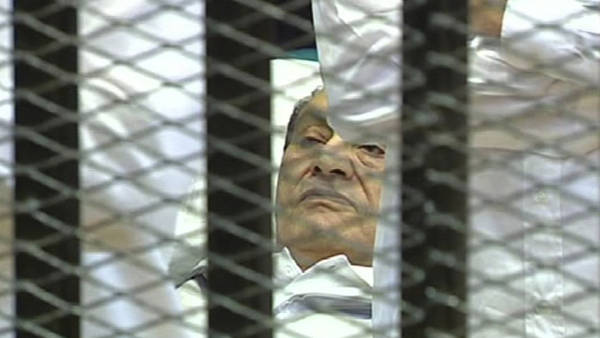 Egyptian prosecutors have called for death penalty for ex-president Hosni Mubarak and other defendants including the former interior minister for their role in the killing of demonstrators in the popular uprising that ousted him from power.
Mubarak, who ruled Egypt for three decades, is accused of ordering the killing of protesters and corruption. The 83-year-old former president and six of his security aides standing trial deny the charges.
More than 840 protesters were killed and 6,000 others were injured during last year's popular revolt that lasted nearly three weeks and forced Mubarak to step down.
The prosecutors have requested death by hanging for Mubarak and his close security aides after five months of hearings during which over 2,000 witnesses including police officers gave their testimonies on the orders issued from above to use excessive force against protesters.
Mubarak's sons (Alaa and Gamal) are charged with corruption and abuse of power, which do not carry death sentence.