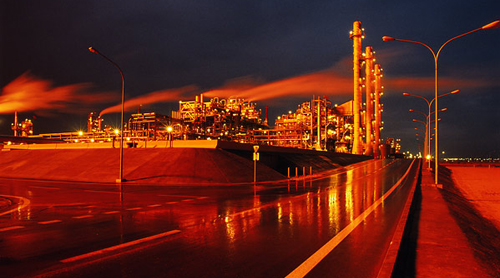 The Kuwaiti government has denounced Iran's plan to unilaterally exploit a disputed offshore gas field unless an agreement is reached, Kuwait's state news agency KUNA reported.
Kuwaiti foreign affairs ministry has summoned Iranian Charge d'Affaires to protest about Tehran's recent remarks threatening to start exploiting the Arash gas field if Kuwait does not respond to its offer of joint development.
The disputed field is located on Iran-Kuwait's water border and it is called Dorra in the Kuwait part of the field. Its gas reserve is estimated at one trillion cubic feet in addition to some 310 million barrels of oil.
Kuwaiti says the disputed area is subject to bilateral negotiations to reach a final demarcation, insisting that talks are still underway between the two countries and no development could take place before an agreement is reached.
This territorial dispute comes up as the Iranian economy is increasingly suffering from international sanctions over its nuclear program and more sanctions will be imposed against its oil exports.
Tehran has just finished naval exercises near the strategic Strait of Hormuz and has repeatedly threatened to close shipping in the Strait — critical to global commerce through which one-fifth of all the crude oil traded worldwide passes.