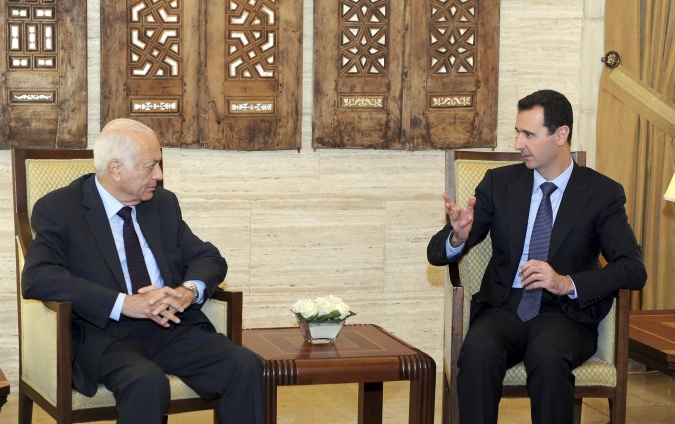 Syrian army has pulled its tanks out of cities and released about 3,500 detainees, says the Arab league Secretary-General Nabil Elaraby in a comment on the preliminary findings of an Arab observer mission deployed in Syria.
The monitors are supposed to verify Syria's compliance with an Arab League brokered plan to put an end to 9-months of deadly crackdown on anti-government protesters.
The League peace initiative requires Syrian regime to remove security forces and heavy weapons from city streets, open dialogue with the opposition, free political prisoners and allow human rights workers and journalists into the country.
The 22-member Arab organization has suspended Damascus membership and imposed economic sanctions against President Bachar Al Assad government. The League has also threatened to refer the issue to the UN if Syrian authorities refuse to comply with its peace plan.
According to the League chief, Syrian government has taken steps to comply with the Arab plan to end months of bloodshed. But he said gunfire continued and called for a halt to the hostilities.
The Arab Parliament has called for the withdrawal of observers from Syria, saying their presence was providing cover for Syrian forces to continue their bloody crackdown against civilians as death toll keeps mounting since the monitors arrived last week.
Some activists have wondered how effective the observers can be or whether they are qualified to enforce the Arab peace plan?