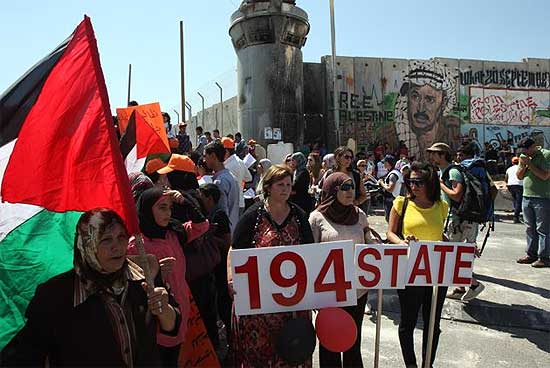 Palestinian chief negotiator Saeb Erekat will meet Tuesday in Jordan with his Israeli counterpart Yitzhak Molho in a bid to revive the stalled peace talks.
The meeting, which would be the first between two sides in a year, will also be attended by officials from Jordan and the Quartet : Russia, the United States, the EU and the United Nations.
The Palestinians insist that Israel must stop building more Jewish settlements in the West Bank and East Jerusalem for negotiations to resume. The Israelis say peace talks should go ahead without preconditions, refusing to accept a new settlement freeze.
Palestinian Authority President Mahmoud Abbas has urged Israel "to halt settlement activity, accept the two-state solution and release all Palestinian prisoners to revive the peace negotiations before Jan.26, 2012", the deadline set the Quartet to restart peace talks between the Palestinians and Israelis.
US Secretary of State Hillary Clinton has described as a "positive development" the meeting between Palestinian and Israeli negotiators.
"We are hopeful that this direct exchange can help move us forward on the pathway proposed by the Quartet," Mme Clinton said, stressing "the urgent need for a lasting peace".