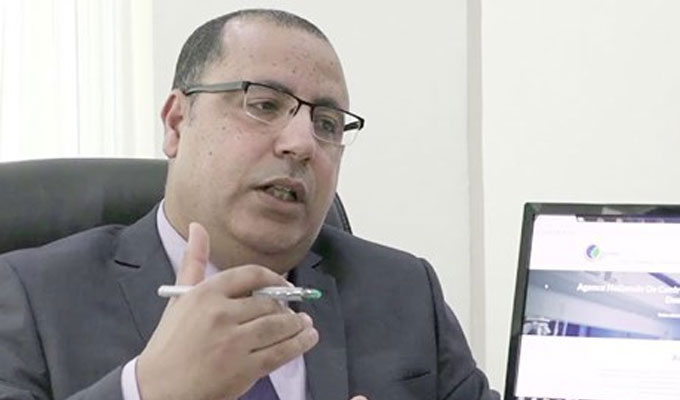 Tunisian Prime Minister Hichem Mechichi and Egypt's envoy to the North African country Thursday agreed to launch a maritime line in a bid of boosting trade and investment between the two countries.
Mechichi, Webdo Tunis reports, received Ihab Fahmy and both officials discussed means of strengthening mechanisms and cooperation frameworks between the two brotherly countries through the establishment of a joint Tunisian-Egyptian Senior Committee.
Both official, the online media notes, agreed on the need to launch a maritime line that will serve as a powerhouse for the strengthening of trade and investment relations and the integration of goods from both countries into African markets.
As part of plans to boost their ties, both countries also pledged to make 2021 the year of Tunisian-Egyptian culture through the creation of joint culture activities, establishment of collaboration in the tourism sector and share best practices in the area of counter-terrorism.
The meeting came amid maritime disputes between the two countries after Tunisia, last month, arrested several Egyptian fishing boats for illegal fishing activities in Tunisian waters.
Egypt vowed to secure the release of the dozens of Egyptian fishermen arrested on board the seized vessels.