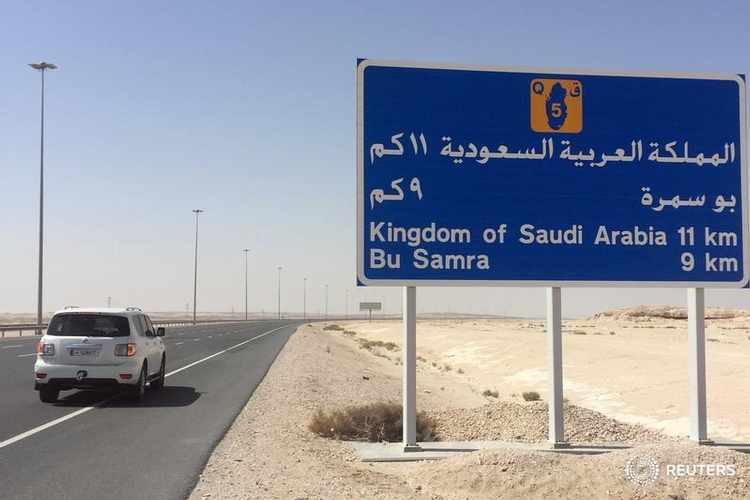 Egypt and Saudi Arabia have opened their borders to Qatari citizens, Kuwait has announced that both countries as well Bahrain, UAE agree to end more than three years of diplomatic feud.
Saudi Arabia according to the Kuwaiti foreign minister Sheikh Ahmad Al-Sabah Monday agreed to open its airspace and land and sea borders to Qatar.
Egypt too, Sheikh Ahmad Al-Sabah said, has agreed in principle to open its airspace for flights to/from Qatar allowing citizens to travel there directly.
The moves by both countries took place ahead of today's Tuesday Gulf Cooperation Council, GCC, 41st summit in Saudi Arabia where Qatar's Emir Sheikh Tamim bin Hamad al-Thani is expected.
Saudi Arabia, Egypt, Bahrain and UAE have severed their ties with Doha since June 2017 following accusation that the tiny Gulf country supports terrorism. The quartet also imposed a sea/air/land blockade and established a set of conditions to lift the ban.
Qatar has vehemently denied the charges and slammed the boycotters to seek regime change.
Kuwait and several countries have sought to reconcile the regional neighbors but the efforts have met resistances from the quartet which asked Qatar to fulfil certain demands.
Qatar's Emir Sheikh Tamim bin Hamad al-Thani according to the Qatari royal court will lead the country's delegation to Saudi Arabia.
He skipped previous summits except the one Kuwait hosted in Dec. 2017.
The U.S welcomed Saudi Arabia and Egypt's decisions arguing that the resolution of the three-year old dispute is in the interest of all [Gulf Cooperation Council] GCC members as well as the interest of the United States.
White House senior adviser Jared Kushner, reports say, helped negotiate the deal and was working the phones on it until the early hours of Monday morning.
"We've had a breakthrough in the Gulf Cooperation Council rift," A senior Trump administration official who spoke to Reuters on condition of anonymity.