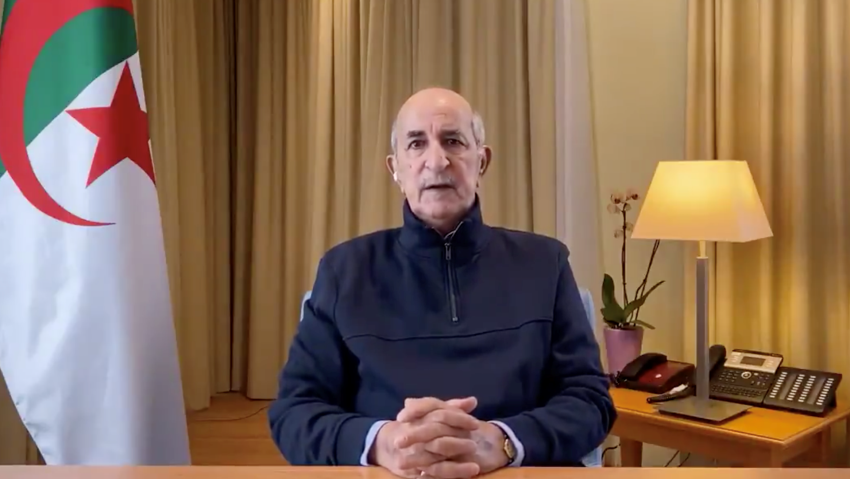 Algerian President Abdelmadjid Tebboune returned to the North African country after spending two months in Berlin, Germany, for medical treatment after testing positive to covid-19.
Tebboune appeared in a video footage during a news hour on state-run television, ENTV.
The Algerian leader indicated that he still has to recuperate from the disease that forced him to be transferred to Berlin on October 28.
The return appears a must for the 75-year old President as his absence left the country into further crisis aside from the economic difficulties that have gripped the country for two years owing to sharp decline in energy revenues.
Tebboune, according to the Algerian constitution, has to be back to the oil-rich African before Dec. 31 to rubber-stamp the national budget voted by the parliament as well as the new constitution voted by the Algerian nation during the Nov. 1st referendum.
He made his first public appearance since his admission to Germany on Dec. 13 announcing his return in one or three weeks.