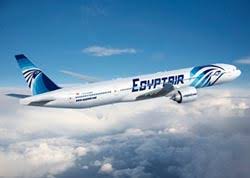 A group of Egyptian nationals who were stranded in Qatar amid the covid-19 pandemic have returned home after both countries, mired in a diplomatic row, agreed to coordinate the repatriation operation.
A group of 174 Egyptians arrived in Egypt on Sunday on board national carrier Egypt Air, from Oman to comply with Cairo's ban on direct air traffic from Qatar, Egyptian media reported.
The flight is the first of a series to bring back home nearly 3,000 Egyptians stranded in the Gulf country.
The return of the group came after a rare street protest on May 31 by stranded Egyptians brandishing passports outside their country's unoccupied embassy in Doha.
The Egyptian nationals, mostly workers, were unable to return home after Qatar, like other countries around the world, suspended commercial flights in a move to curtail the pandemic. The situation was compounded because of lack of direct connections between the two as a result of a three-year old ongoing diplomatic row opposing Saudi Arabia, UAE, Egypt and Bahrain on one side and Qatar on the other.