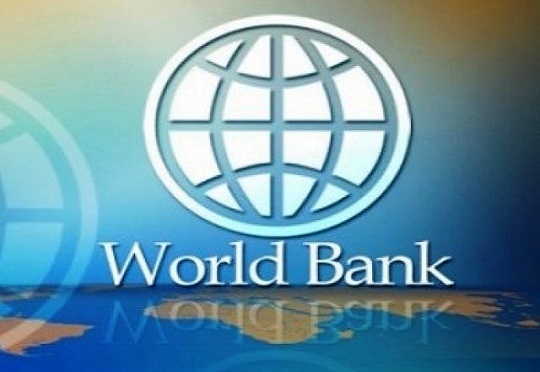 The World Bank responded to strong demand from the Middle East and North Africa Region (MENA) during the financial year that ended on June 30th, 2019, with $5.47 billion in new commitments to invest in people, expand the private sector, and set a course for digital transformation, in addition to helping MENA countries and the region continue on the path of stability and inclusive growth.
Along with the financial commitments, the World Bank delivered a wide range of analytical products in support of development goals of MENA countries, the bank said in a recent press release.
Second only to the previous financial year's record commitment of $6.3 billion, the new commitments included $4.87 billion from the International Bank for Reconstruction and Development, which supports development in middle-income countries, and $596 million from the International Development Association, the Bank's fund for the world's poorest countries.
In addition, there were $67 million in new committed grants for the West Bank and Gaza during the past financial year. The World Bank's knowledge services included support for the region's high-income countries through its Reimbursable Advisory Services.
The program, which reached $56 million during the past financial year, supported efforts to diversify economies and promote private sector development, along with supporting the Kingdom of Saudi Arabia in anticipation of their upcoming G20 chairmanship.
"While the region has stabilized following the dual economic and social shocks caused by collapsing global commodity prices and a wave of social unrest, many countries have yet to enact the deep structural reforms necessary to achieve economic transformation that yields sustainable, inclusive growth," said Ferid Belhaj, World Bank Vice President for the Middle East and North Africa.
"These reforms are ever more urgent if the region is to seize the opportunity that its rapidly growing, highly educated and tech savvy young population represents. We have been working with governments to unlock this immense potential, channeling our support towards efforts to transform the region's economies and embrace digital technology as a path to growth and opportunities."
In March of this year, the World Bank Group launched an enlarged strategy for the MENA region. It provides a new and positive vision for the future of MENA with a focus on investments in human capital, leveraging the benefits of digital technology, and mobilizing private financing for development while remaining committed to addressing the root causes of instability and responding to immediate needs.
The World Bank currently has a portfolio totaling approximately $19 billion in the MENA region. The portfolio covers a diverse range of sectors such as agriculture, energy, education, the environment, health, social protection, trade, and transportation.